Home Media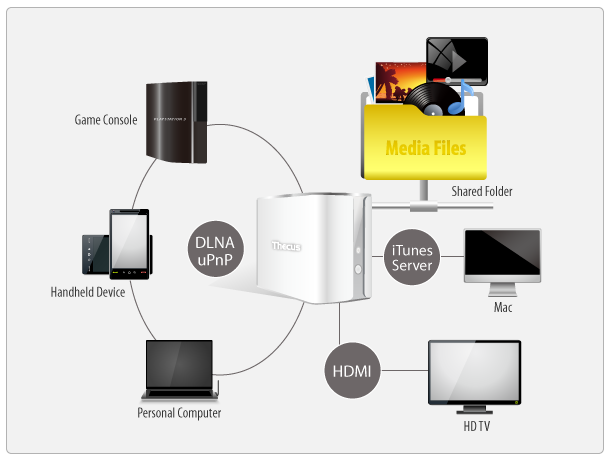 Thecus NAS integrated HDMI output allows you to connect your NAS directly to your TV. After installing the Local Display and XBMC modules, you can directly play the media files from your NAS to TV. Transform your NAS into the ultimate multimedia hub!

Appealing to a broad range of users, XBMC is an open source media center which was originally created for Xbox. Its graphical user interface (GUI) allows the user to easily browse and view videos, photos, podcasts, and music using only a few buttons.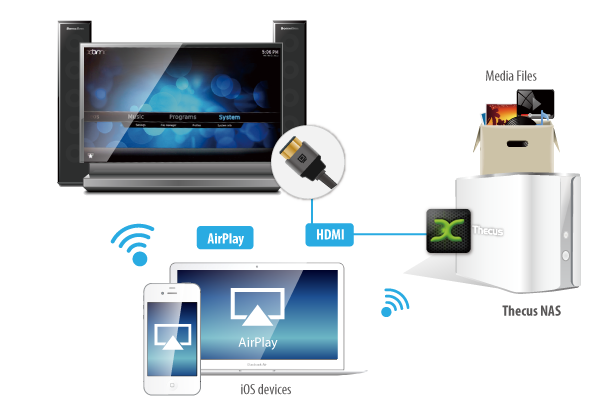 The Plex Media Server is both the heart and brains for any digital media system. The free server is a module available on the Thecus App Center that allows you to set up and manage your media. With the Plex Media Server installed on your Thecus NAS, various devices on your network (such as your Xbox 360 and mobile devices) can connect to and stream your local and online media. The server can also automatically assemble iTunes, iPhoto, and Aperture content. From your favorite videos to your mountains of music, Plex makes it easy to manage and enjoy all of your media on your Thecus NAS.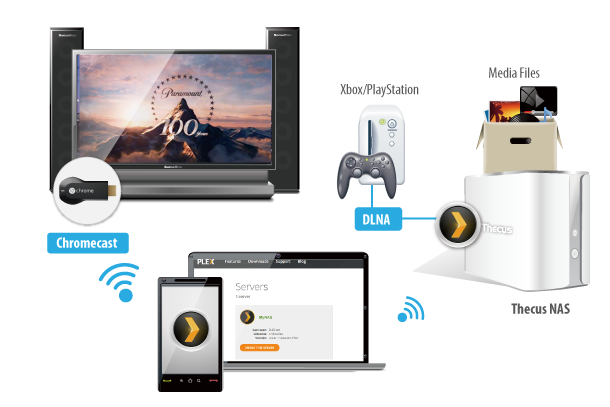 Link your Thecus NAS to the iTunes server. With this innovative feature you can set who has access to your media as well as play shared files over your network.
Thecus's Piczza photo server offers a powerful tool for sharing photos with others remotely and locally. Administrators can create multiple accounts, allowing every user at home or in the office to manage their own photo gallery and browse through others' public albums. Through the sharing of experiences and galleries, users can stimulate the growth of Piczza communities.