2017-01-05
"內建Mini-UPS,適合中小型企業使用的可擴充性NAS。"

台灣,台北 – 2017年01月05日 -
Tech From The Net
是專注於提供IT產業第一手訊息,並擁有廣大讀者的義大利媒體。在測試過
W2810PRO
與
N4810
後,這次將注意力放在擁有 mini-UPS 的
N5810PRO
上。
硬體與效能
搭載Intel
®
Celeron™ J1900 四核心 SoC 處理器和4 GB DDR3記憶體(最高可擴充至8 GB)。"
實際運作時它的性能令人滿意,在單一LAN中它讀取速度達到每秒110 MB,寫入速度達到每秒105 MB。
擁有5個LAN端口,
N5810PRO是一個絕佳的解決方案,以減輕公司運作必需的數據庫和基礎設施的負擔.
"
N5810PRO是市場上唯一提供內建mini-UPS的NAS。"
巧妙使用一個不斷電系統,能夠防止因突然斷電而導致的資料遺失風險。
在密集存取的狀況下,系統可以支援NAS不斷電約28分鐘,如果機器不受限制,則可以支援約36分鐘。
"
ThecusOS 7.0
N5810PRO 使用最新且介面友善的作業系統 Thecus OS 7.0。
"如同許多其他NAS製造商,Thecus多年來致力於在Linux系統平台上開發更優秀的使用者介面。它使用GUI圖形界面,非常類似常見的電腦桌面,帶有圖標、應用程式和滑鼠指標。"
資料保護
Thecus N5810PRO 附贈 Acronis 備份軟體來保護您的重要資料。使用定期備份功能,讓您的資料在無法預期的狀況發生時得到完整的保護。
"
在五顆硬碟建構 Raid
(RAID 0, 1 5, 6, and JBOD)
的配置下資料可以獲得更強而有力的保護。
您可以利用Elephant Drive、DropBox
與 Amazon S3將資料備份至公有雲。
"
結論
"
功能豐富、強大且內建Mini-UPS的N5810PRO,對中小型企業而言絕對是再適合不過的NAS產品。總體來說,其備份功能與使用者權限管理非常清楚、簡單,即使是初次使用或是較少經驗的使用者也能快速上手。"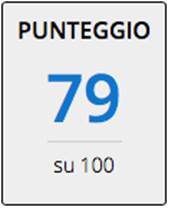 優點
堅固耐用
有鑰匙孔的硬碟架
前面板顯示
5x LAN, USB 3.0
Mini-UPS
優秀的效能
---
About Thecus®
Established in 2004, Thecus Technology Corp provides market leading network attached storage and network video recorder solutions, committed to revolutionize how everyone from home user to enterprise level business centrally stores, manages and accesses their digital data both onsite and cloud-based. Thecus strives to deliver continuous innovation through cutting edge technology and design to provide data storage with the most customer-friendly platform, rapid performance and robust security. In May 2016, Thecus was formally acquired by Ennoconn Corporation and thus became part of the Foxconn IPC Technology group. Partnered together this diverse group of companies work in tandem to provide a total IoT (Internet of Things) solution. Now with an unparalleled portfolio to work with, Thecus is collaborating to bring unprecedented change to the network storage industry.